Alive Air 5 Year Limited Warranty
Your Alive Air Purifier (excluding filters and UV light bulbs) is protected from the date of the original consumer purchase by our multi-tiered five (5) year limited warranty. If the Air Purifier or any component thereof (excepting filters and UV light bulbs) is proved to be defective by reason of faulty workmanship or materials, Alive Air will, at their option, repair or replace the defective part or product free of charge for labor and materials in accordance with the following limited warranty schedule:
* 5 years for all plastic covers and casings (impacts or abuse are not covered).
* 5 years on motor, fan blades, electric A/C cord..
* 3 years on wiring and function buttons and switches.
* 1 year on circuit board, sensors, remote, & internal electrical components including plasma filter.
* HEPA filter and UV light bulbs area excluded from this warranty and should be replaced in accordance with the schedule set forth in the owner's manual or based on the consumer's own unique environmental air quality conditions
This warranty shall not apply to damage caused through misuse, excessive wear and tear, neglect, unauthorized repair, to damage caused through installation, adaptation, modification or use in an improper manner or inconsistent with Alive Air's operating and maintenance instructions.
Our repair and replacement center will ONLY cover the cost of ground shipping for returning a repaired or replaced unit or parts to the original consumer purchaser. We do NOT pay for the consumer's shipping cost to return the product or part to an authorized service center. Should a faster shipping service be requested by the consumer for a repaired or replaced unit or part and/or if the unit or product needs to be shipped outside the continental United States, additional shipping costs will apply and must be paid by the consumer.
Should your air purifier need to be returned for service or repair it must be accompanied with a RA (Return Authorization) number. The RA number must be clearly visible on the external packaging. The absence of an RA number will delay the service or repair process.
Please contact us by email at: aliveair@mchsi.com to receive a RA number prior to shipment.
Alive Air does not ship products outside North America nor extends this warranty to products owned or operated outside this region.

60-Day Guarantee Policy:
To return the product, you must call our Customer Service Department at 1-800-215-1689 and request a Return Authorization Number that will be written on the top of the original box.
The original box and all packing material must be used to return the Air Purifier. Please re-pack the Purifier in the box with the original plastic bag placed over top of the purifier and then tape placed over the bag around the circumference of the purifier to ensure that the Face-plate does not come loose in shipping. Make sure that the styrofoam pieces are securely put back in place in the box.
Be sure to ship back the remote control, remote battery and any paperwork originally sent with the Purifier. You must ship it back to the Alive Air Purifier warehouse (address will be given by the Customer Service Representative) via the courier of your choice. Please email the tracking number to us at aliveair@mchsi.com. This will enable us to track your return package and credit you accordingly.
Once it is received by our warehouse, it will be inspected to make sure that no damage or abuse has occured by the customer. Once a report is then given to us by our staff, a refund will be given to the customer directly to the credit card or paypal account from which the original payment was made.
Order It Now For
Only $297
And We'll Even Include Free Shipping!
(except Alaska, Hawaii, Canada, and PR*)
You Save $182 off the Regular Price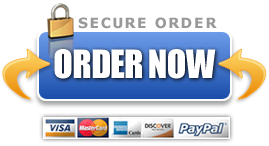 Or Save Even More

By Ordering Extra Ones For:

Your Living Room
Your Bedroom
Your Office
Family Members
Friends
Discounts show in shopping cart
Free Shipping Included On All Orders!

HAVE A QUESTION?
CALL US TOLL-FREE:

1-800-215-1689
*Free Shipping Does Not Include Shipping To Alaska, Hawaii, or PR. We do not ship to Canada (the duties made it prohibitive), but will honor warranty if shipped via the US to Canada (via friends/relatives or the border).Returned merchandise must beshipped at purchasers expense and you've received a Return Goods Authorization (RGA) from AliveAir.com ( email). You may send back your AliveAir product via, USPS, UPS, or FedEx. No merchandise will be accepted COD or collect.
Reviews
11 of 13 people found the following review helpful:

AMAZING product, recommended for all, July 12th, 2009
Ali Ahmad,Brooklyn, NY
This product is awesome. I don't care about what they say regarding noisy air purifiers, or large or whatever. This product beats it all. First it has 4 speeds and an auto mode, when it on medium or high it's almost as comparable to a regular fan, but still not as noisy as an A/C. Also it's REALY QUIET on quiet speed, believe me you won't hear a thing (maybe the white noise a little). Then There's awesome looking shape of it. It looks nice so it'll go well with your furniture. Then there's the amazing power of purifying the air. It utilizes a 9 stage system for filtering, believe me it works. I smoke cigars, and turn this beast on to get rid of the smoke, so that my wife doesn't get on my case. After running for 8 hours on high no cigar smoke or smell at all. THIS IS GOOD PEOPLE, I'm talking about cigars here not cigarettes, or cooking or pet odor. Plus when its on auto mode, it has a sensor so whenever it picks up on dust or odor it kicks into high gear to get rid of the smell and then cools back down. Last and maybe a key factor, this air purifier is considerably cheaper than most and gets the job done better than it's more expensive adversaries. So I recommend this air purifier for those looking for a system that delivers great power but at a reasonable price.