Alive Air Customer Reviews…
[WPCR_INSERT]
Asthma – Jack
Sinus Allergies – Rob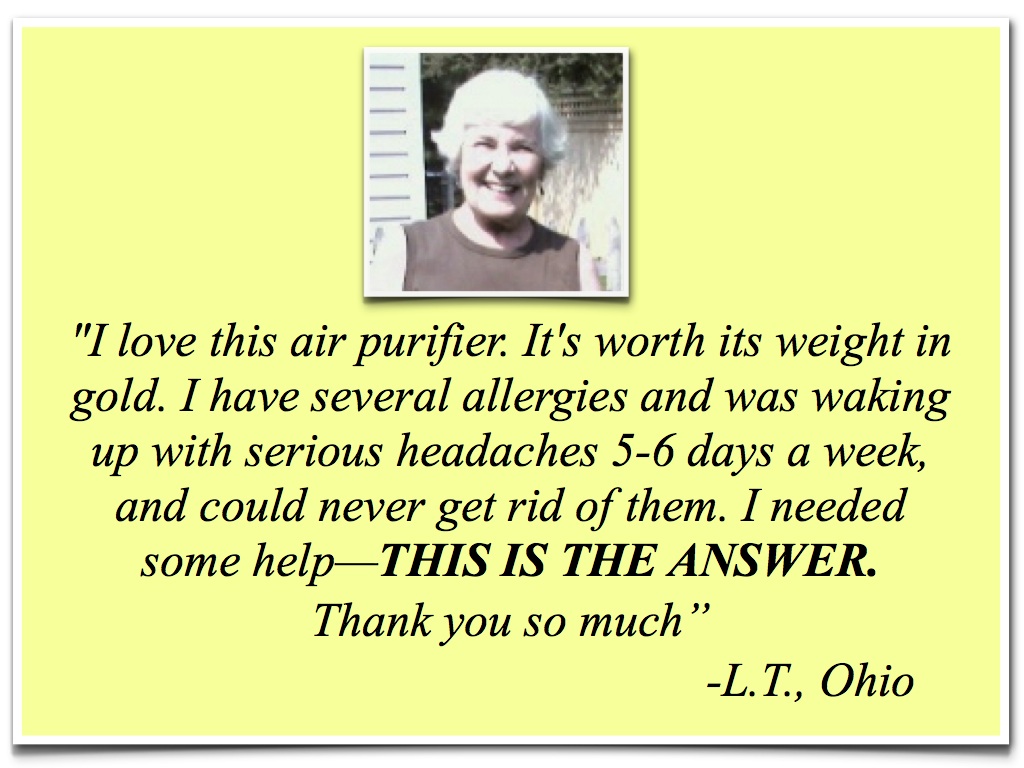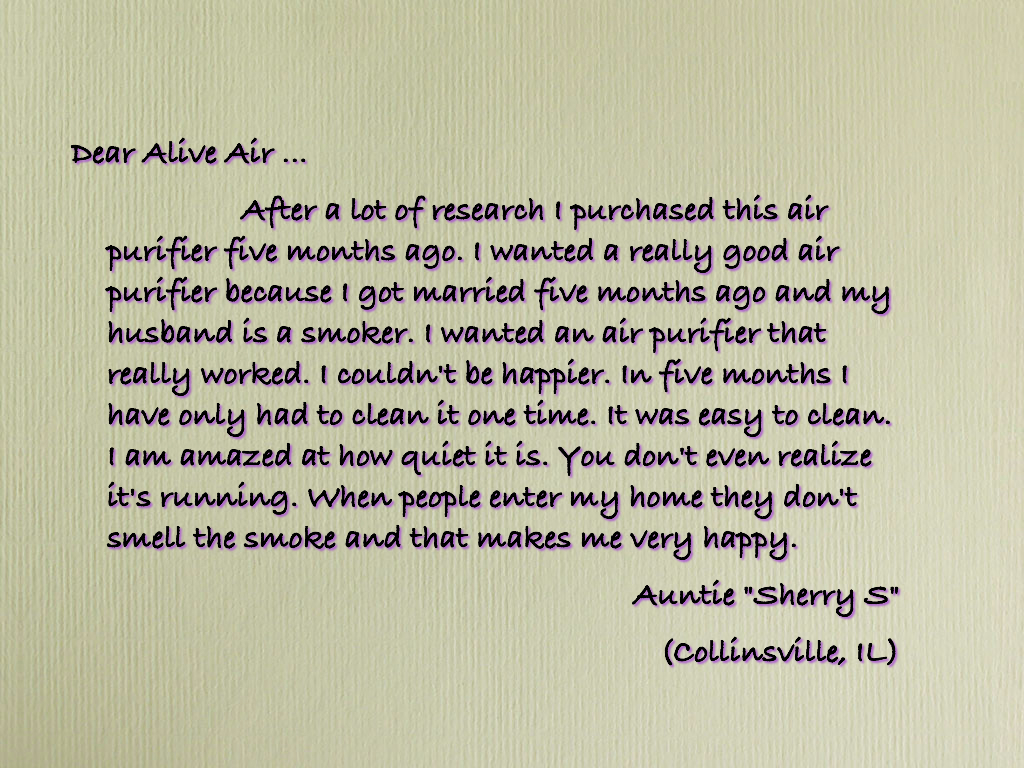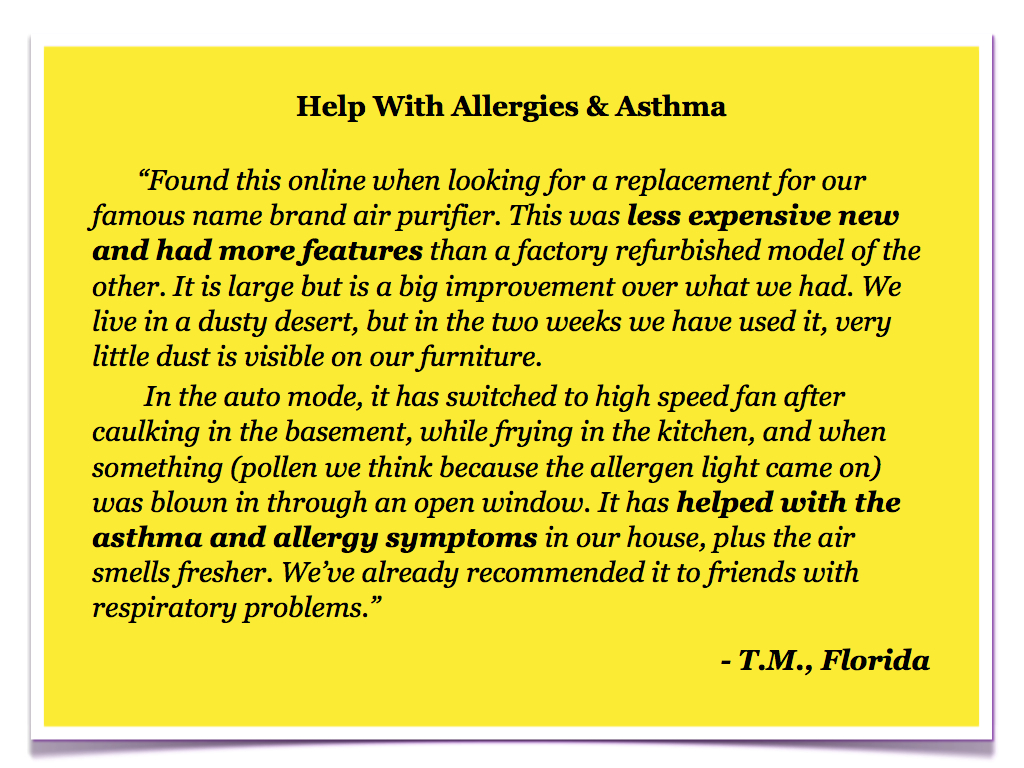 "Food Odors"

Jim here from Spokane, Washington.Your air purifier works almost too well. It's so effective my wife made me turn it off during Thanksgiving dinner because no one could smell the turkey. Rest assured though, that's the only time we turn it off.

"Better Sleep, More Energy"
I used to wake up feeling tired, like I hadn't slept much. After 2 nights of using the Alive Air Machine in my bedroom I woke up feeling refreshed yet (unlike the Oreck I had) it was so quiet I slept like a rock. Thanks.
– Edward, Redondo Beach, CA.

"Dog Smells, Preventing Illness, Saving Money
With a dog and a child I bought your machine to get rid of dog smells and to prevent colds and flu. I love that it "detects" the air and adjusts to clear odors, pollen, and dust while saving electricity.
– Nancy, New Haven, CT.