About Us….
Dear Friend,
For over 30 years I've been using, testing, and recommending Air Purifiers. Air Purifiers were one of the ways I overcame severe asthma and allergies in 1976. I've owned hundreds and I've turned down offers from many, many Air Purifier companies.
Want to know why?
They all had shortcomings. Most were overpriced. Many were loud and cheaply made. They only used 1-4 technologies, while I wanted all 7 (without buying 7 machines!). I wanted it super quiet. I wanted one where the HEPA filter replacements weren't overpriced (and most companies are). I also wanted one that would last, and frankly most fan motors lasted a year at most. This fan is rated for 5-10 years of continuous use (although they often last longer).
That's why I started Alive Air.
Please try my machine risk-free for 60 days, and then take advantage of the 5-year Warranty.
Sincerely,
Mark Richardson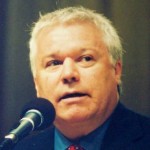 Special Offer:
I'm offering FREE, FAST FedEx Ground Shipping.
I'll even try and ship it out within 1-3 business days so you can start breathing better, healthier air ASAP!
My 5-year Warranty is better than what any other company offers:
Many warranties are "pro-rated" which means basically you'll have to pay for a replacement when it breaks. I'll also give you 60 days to return it for any reason. In fact – I want you to send it back, even if you don't like the color!
Here are 5 great reasons for getting an Alive Air Purifier:
#1 – Save Money. By not paying for infomercials or store markups. It's factory direct online!
#2 – Save Even More. Our Large HEPA filter is only $29.95, That's 60% less than the comparable air purifiers on the market, and it includes new Activated Carbon for free!.
#3 – 9 Technologies for the price of 2. Rather than paying $350-$900 for an air purifier that only uses HEPA or Electrostatic your getting

HEPA

,

UV

,

Tio2

,

Negative Ions

,

Electrostatic

,

Active Carbon

,

Pre-filter,

and more.
#4 –

Save Electricity and Guesswork

. You can "set-it and forget it" by using the

AUTO-SENSOR

to save electricity and guesswork!
#5 –

Better Allergy Relief

. By cleaning, purifying, and re-enlivening the air 9 ways you're fighting allergies and protecting your families immune system more ways.
Bonus offer!
I don't know how long I can afford to do this but this month our quick FedEx Shipping is FREE!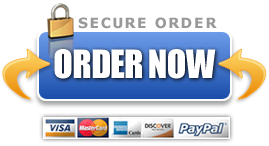 Alive Air Machine
Corporate Headquarters
322 Lake St.
Excelsior, Minnesota
Zip Code 55331
Toll Free: 1-800-215-1689

Our Warehouse:
Chatsworth, California

P.S. Send me a Video (or post it on YouTube) and I'll send you a $50 gift certificate for another Alive Air Machine. Send me a written testimonial and I'll send you a $25 gift certificate.