"Breathe. Let go. And remind yourself that this very moment is the only one you know you have for sure"
– Oprah Winfrey
Our Goal:  Help you improve your families health
Our Approach:
Educating you about air purifier technology
Help you avoid the mistakes most people make (what to avoid)
Answer your questions
Provide a forum for Air Purifier Reviews
My name is Mark Richardson, and for over 30 years I've been using, testing, and recommending Air Purifiers to my friends, and people I encountered in my health lectures. That's because Air Purifiers were one of the steps I took to overcome severe asthma and allergies in 1976. Today I use an air purifier throughout my home to increase my energy (negative ions will do that), to improve my sleep, and just because I want to stay as healthy as possible.
I've owned hundreds of Air Purifiers over the 40 years of using them. I've had ozone machines, ionizers, photocatalytic units and more. I've gone through dozens of HEPA filters, Carbon filters, Zeolite bags, and waterbased air purifiers. You name it, I've seen it. Whne people would come to the Natural Health clinic I worked in we recommended them, but didn't sell them. At a Health Seminar we did for Tony Robbins in Hawaii I recommended them to 5,000 attendees.
Want to know why I didn't sell Air Purifiers?
They all had shortcomings. Most were overpriced (especially the replacement filters). Many were loud and cheaply made. Even today most air purifiers only use 1-4 technologies. I wanted all 7 – without buying 7 different machines. I also wanted it super quiet so I could sleep with it on. I also wanted one that would last a long time, but found many have fan motors that may only last a year or two. Finally I wanted all that to be affordable.
A New Era In Air Purifiers
One day my friend Rich called and asked me to look at a new air purifier. It was designed by his business partner, Richard, who happens to be one of the top electric car developers in the world. But my initial response was:
"Why bother? You'll be competing against Oreck infomercials and big companies".
But I went to look at it anyway. I was amazed by what I saw:
9 technologies, including the ones I loved (as well as several I had never even heard of)
HEPA, UV, Tio2, Nanotechnology, Carbon, PF, electrostatic, Negative Ions, and sensors.
2 Washeable Filters
Auto Sensors which detect pollen, odor, and dust automatically
Low energy usage
A super-quiet, long-lasting brushless motor (It's guaranteed for 5 years)
A price of only $349

(Special Note: On sale right now for $279)
When they mentioned the price I told them they weren't charging enough money.
Here's a video review of it -#1 YouTube Video for "Air Purifiers"
Needless to say I liked it so much I started offering it online only (to keep the price low) as the Alive Air Purifier.
[You can learn more about it, read independent reviews, see clinical tests, and more at  http://www.AliveAir.com]
In the meantime I hope my vidoes help you find the right air purifier for your needs, and for your families health.
Breathe Well,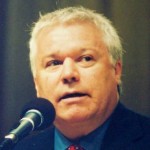 Mark Richardson
Special Offer:
I'm offering FREE, FAST FedEx Ground Shipping.
I'll even try and ship it out within 1-3 business days so you can start breathing better, healthier air ASAP!
My 5-year Warranty is better than what any other company offers:
Many warranties are "pro-rated" which means basically you'll have to pay for a replacement when it breaks. I'll also give you 60 days to return it for any reason.
In fact – I want you to send it back, even if you don't like the color!
Here are 5 great reasons for getting an Alive Air Purifier:
#1 – Save Money. By not paying for infomercials or store markups. It's factory direct online!
#2 – Save Even More. Our Large HEPA filter is only $29.95, That's 60% less than the comparable air purifiers on the market, and it includes new Activated Carbon for free!.
#3 – 9 Technologies for the price of 2. Rather than paying $350-$900 for an air purifier that only uses HEPA or Electrostatic your getting

HEPA

,

UV

,

Tio2

,

Negative Ions

,

Electrostatic

,

Active Carbon

,

Pre-filter,

and more.
#4 –

Save Electricity and Guesswork

. You can "set-it and forget it" by using the

AUTO-SENSOR

to save electricity and guesswork!
#5 –

Better Allergy Relief

. By cleaning, purifying, and re-enlivening the air 9 ways you're fighting allergies and protecting your families immune system more ways.
Bonus offer!
I don't know how long I can afford to do this but this month our quick FedEx Shipping is FREE!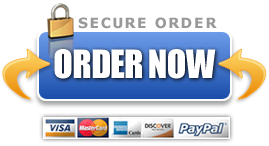 Alive Air Machine
Warehoused in:
Chatsworth, California