This is a Special "Facebook Friends Only" Sale  

      



USE COUPON CODE: "

FFO

" at checkout to receive:
An Extra $20 off the sale price of $297



(expires October 15th, 2014)
"Discover How To Get Fast
Allergy Relief, Think More
Clearly, With More Energy,

And Even Prevent Colds!"
Keep On Reading And Discover How 40 Years of Research Led To The World's First 9-Stage Air Purifier!
Dear Facebook Friend,
My name is Mark Richardson and in this letter I'm going to reveal the results of some powerful research that I began back in 1967. I guarantee that the information you're about to read can dramatically improve your health, and the health of your loved ones.
My incentive for becoming an expert on air quality was strong: I was fighting for my life. From age 2 to age 20 I suffered from life-threatening asthma attacks that were triggered by severe allergies. I was allergic to cats, dogs, horses, mold, dust, and many foods. My weakened immune system also opened the door to frequent colds, flu, bronchitis, nasal infections as well as pneumonia and mono.

Although I was just a young boy I had a strong desire to find answers. I wasn't satisfied with taking shots, drugs, and living with their side effects. Years of research and discovery led me to eliminate my allergies and asthma completely. But the first step was to start relieving my sinuses and lungs. 
When my Allergist suggested an air purifier my first question was:
Do I Really Need An Air Purifier?

A few shocking facts answered that question for me:
In the next 60 minutes you'll breathe in 50 billion particles. Besides dust you'll be breathing in dust mites, formaldehyde, drywall, carbon monoxide, new plastic and carpet "out-gassing", cleaning fluids, dander, hair, cooking smoke, bacteria, and mold spores. Many of these particles are toxic.
By the end of this month you'll breathe in over 1 pound of dust! And dust is primarily dead skin/hair from people and pets (Yuck.), followed by the feces of dust mites and bugs (Gross.). It's 99.9% invisible to the naked eye (Thank God!).
It's easy to see that it's either your lungs trying to remove those 50 billion particles or an air purifier. So what does the government have to say about your air?…

The EPA Warns: "Indoor Air Is 5-10X Worse Than Outside Air!"
They recently determined that 12 of the most common organic pollutants are 2 to 5 times higher inside homes than outside*. These toxins are in our carpeting, chemicals inside drapes, glues in counter tops, and plastics which out-gas from electronic appliances.

Many of these chemicals didn't even exist 20 years ago. In fact:
Our indoor air is 100x more polluted than it was in the 1920's.

In America we now spend over 90% of our time indoors as opposed to 65% in 1922.
Are these toxins also contributing to disease?
Most people recognize there's a definite link between the rapid rise in cancer and the increased toxins in the air, water, and food. Keeping the air clean is an essential way to keep your immune system strong.
But Do Air Purifiers Really Work?
Yes, but I wouldn't suggest buying one until you absorb the following:

3 Essential Facts You Need To Know before Buying An Air Purifier:


#1: There are 9 primary technologies: HEPA, Negative Ions, Carbon, UV, Electrostatic, Tio2, Zeolite, Ozone, and Pre-Filters.
#2:Each Technology does something different. Each technology has pros and cons. HEPA helps capture cat dander, dust and pollen. PF gathers pet hair.
#3: To win the 'Toxic War" you'll want at least 5 of these technologies. 1 or 2 technologies simply won't cut it.
This was information I learned the hard way when…

In 1967, Air Purifiers Were Horrible
They were Loud. Expensive. And big.
The worst part was they were all limited to one technology each! And because of this limitation I didn't get any results until I had 4 different models running in my room.
MY RESULT: Despite the expense, and the noise, my allergies improved, and my asthma attacks after a month stopped. I also slept better and had more energy.
That was back then, and unfortunately…
Today's Air Purifiers Aren't Much Better
It's sad to say that:
Most of today's air purifiers only include 2-3 of the 9 available technologies.
Why? Profit. Since most consumers aren't aware of the 9 technologies, and what they do, most companies simply couldn't be bothered building a better machine.
For 37 years I waited for an all-in-one air purifier, one that used more than 5 technologies to clean and purify the air in order to start winning the toxic war. Plus affordable.
Finally! – An Air Purifier That Delivers

It's called the Alive Air Purifier.
It's the result of taking all the Best Air Purifier Technologies, several new technologies, and putting it all together into an affordable, cutting-edge, air-purifying machine.
These Are The 9 Technologies
You'll Discover Inside The Alive Air Purifier:
Get Relief from Pollen Allergies, Pet Allergies, and Dust Allergies with your High-Performance HEPA Filter.




It removes dog dander, hair, dust, pollen, bacteria and other harmful airborne particles as small as 0.3 microns. Tested 99.97% effective.

Reduce Dust with the Washable Pre-Filter.




By capturing hair and dust it also helps the HEPA filter last longer.

Remove Odors from Pets and Cooking with the Activated Carbon Filter. It also removes chemical odors and gases, cigarette smoke, paint fumes, and toxic fumes.
Protect your Immune System with Ultraviolet (UV) Light — Recommended by the Centers of Disease Control it breaks down the molecular structure of mold, bacteria, viruses and germs, rendering them harmless.
Protect your Lungs with the Washable Electrostatic Collector Grid. It disables and collects harmful tobacco smoke, pollution, and other toxic airborne particles.
Keep Harmful Microorganisms from Growing – with the Dual Photo Catalyst Nano-TiO2 Germicidal Sanitizer. It works on mold, mildew, fungus, bacteria and viruses.
Sleep and Think Better – with the Anion Continuous Negative Ion Generator – Negative ions are naturally occurring molecules that pollution steals from Mother Nature. It can clear smoke, decrease carbon monoxide levels, and improve sleep while reducing fatigue.
Maintain Your Clean Environment – via the Air Pollution Sensors. These sensors monitor indoor pollution levels and adjust system performance settings to maximize air-cleansing effectiveness.
Keep It Clean – with help from the Diagnostic Sensors. They alert you when it's time to wash or replace filters. It guarantees that your system is working at peak performance.
It's Affordable

– By buying direct from the warehouse you're getting a better air purifier at a better price. (Not sold in stores).
It Can Cover Over 860 Square Feet – That's twice the power of most air purifiers on the market.
It's Engineered To Last – The Fan Motor (the only moving part) is rated for over 100,000 hours of continuous use.
It now includes our

5 Year Warranty

– With these design improvements we've increased our Warranty to 5 Years.
USE COUPON CODE: "FFO" at checkout and receive:
An Extra $20 off the sale price of $297 (good through October 2014)

Order Your Alive Air Purifier Today
Only $479

$297
And We'll Ship It For Free!
You Save $182 off the Suggested Price of $479

Or Save Even More:
$564 for 2

(simply change the "Quantity" to 2,3,4 at checkout)

Should I Get The Alive Air Purifier?
If you want  relief from allergies then the Alive Air Purifier is for you.
If you want to win the "Toxin War" then this is for you.
If you've ever wanted a non-drowsy way to reduce sneezing and itchy eyes…yes.
If you want to prevent colds and flu it's a great preventative tool.
If you want less odors in your home then this is for you.
If you want to sleep better and wake up with more energy…then you'll definitely want an Alive Air Purifier.
Plus The Alive Air Purifier
Is Backed By My No-Hassle Guarantee!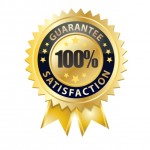 Our 30 day Guarantee. Try the Alive Air Purifier in your home. You have 30 days with a complete satisfaction guarantee. If you're not happy for any reasons send it back for a full refund (minus shipping).
Our 5 Year Limited Warranty. The Alive Air Purifier in my home has been running 24/7 since June 6th, 2008. It's designed to last.
So Are You Going To Get Relief …Or Are You Going Settle For The Way Things Are?
Why settle for suffering with allergies? Do something about it.
Here's what others have experienced with the Alive Air Purifier:
"Asthma and Allergy Relief"
My name is Jane and I'm from Los Angeles. I've suffered from asthma and dust allergy most of my life and, over the years, I've tried dozens of air purifiers but none of them helped until I bought one of your air purifiers!"
"Dog odors, Preventing Illness, Saving Money"
"With a dog and a child I bought your machine to get rid of dog smells and to prevent colds and flu. I love that it "detects" the air and adjusts to clear odors, pollen, and dust while saving electricity". – Nancy, New Haven, CT.
"Odors"
"Jim here from Spokane, Washington. Your air purifier works almost too well. It's so effective my wife made me turn it off during Thanksgiving dinner because no one could smell the turkey. Rest assured though, that's the only time we turn it off".
"Better Sleep, More Energy"
"I used to wake up feeling tired, like I hadn't slept much. After 2 nights of using the Alive Air Machine in my bedroom I woke up feeling refreshed yet (unlike the Oreck I had) it was so quiet I slept like a rock. Thanks." – Ed, Redondo Beach, CA.
Yes Mark! Send Me The Alive Air Purifier So I Can Breathe Better And Win The Toxic War…
Order Your Alive Air Purifier Today
Only $297
Save $182 off the Regular Price of $479
And We'll Ship It For Free!

Special: 2 for Only $564
(simply change the number to "2" at checkout)